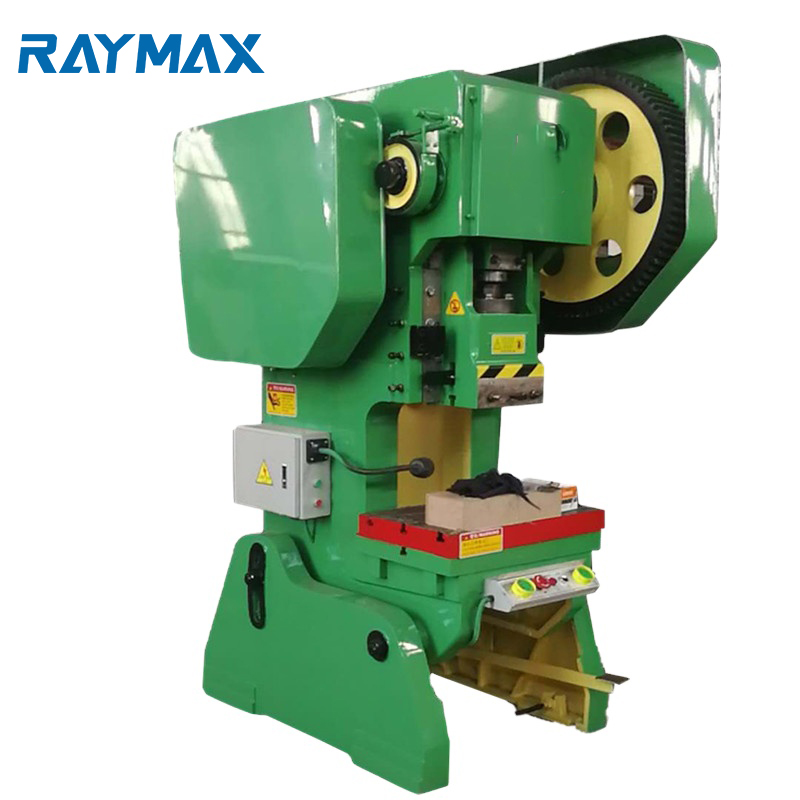 The Machine of Whole Structure and Characteristics:
1.C-Type Steel-welded frame, high rigidity and less deformation Compact,wide body frame eliminating vibration for improved idea life and machine.
2.Rigid construction guarantees exact die mating,Six-side long rectangle guides of the slide with high moving precision and high accuracy, extending the service life of the die.
3.Highly advanced, rigidly supported gears, operate in oil bath without any noise saves space, reduces, shaft deflection, increases gear life.
4.High accuracy, high efficiency, simple and convenient operation, good performance, favorable price and best service.
Transmission control and brake systems: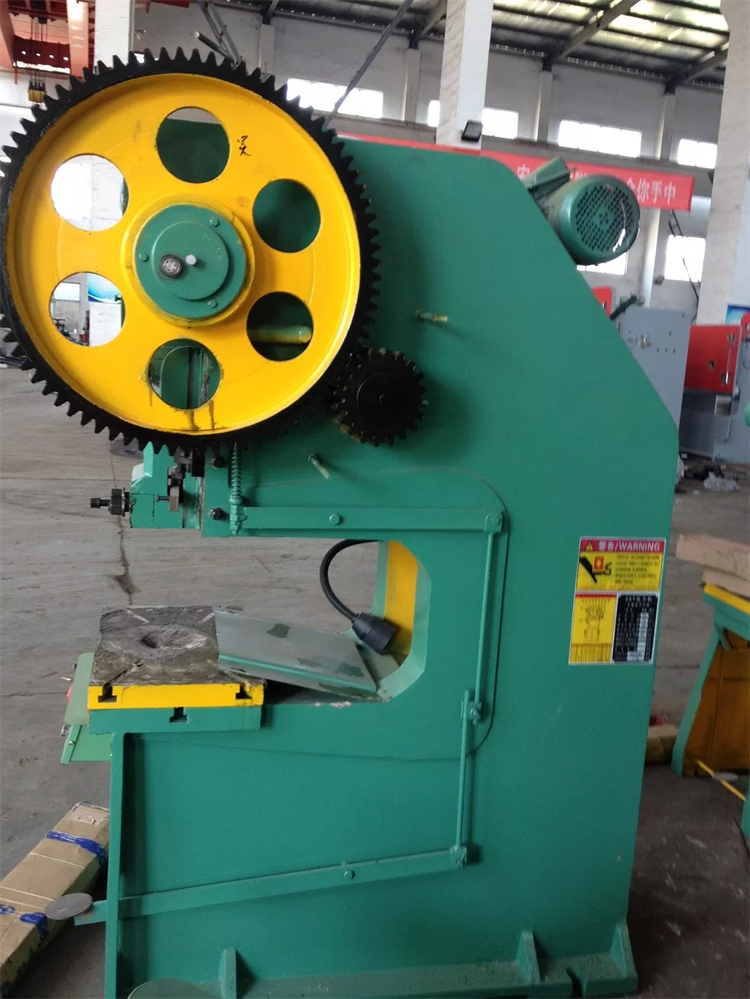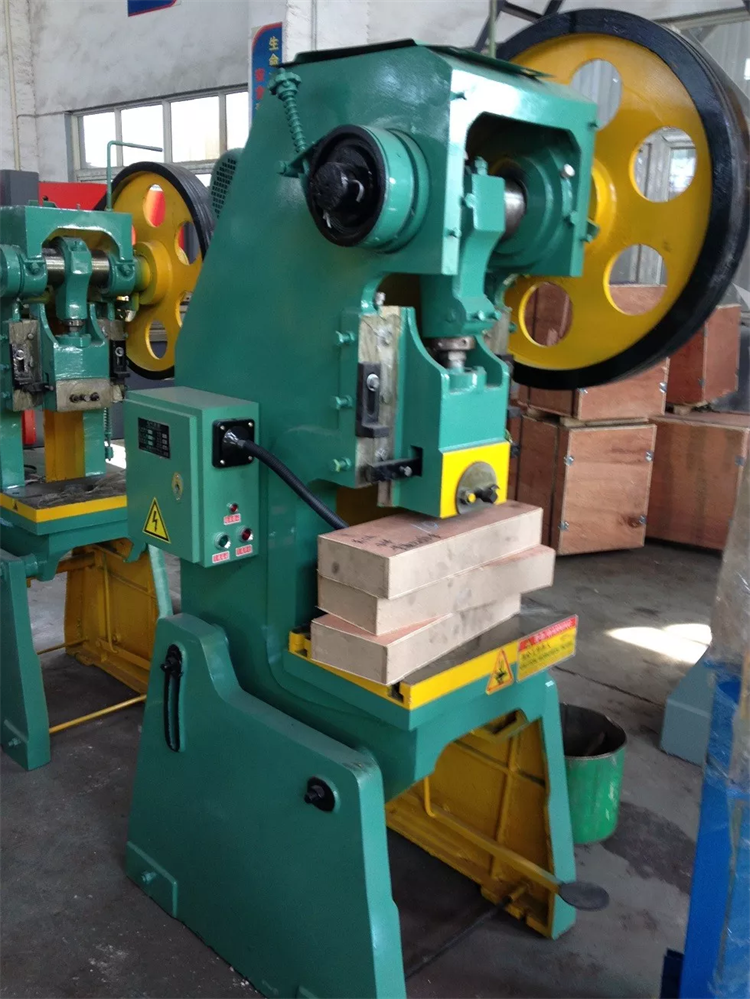 1.The Press adopts the low inertia combined dry pneumatic friction clutch and brake from OMPI, Italy, Smoother press performance, easier maintenance, to ensure reliable safety and flexible action,Iow noise, long service life.
2. Driving gear is installed into the frame and gear is immersed in oil reservoir. Customer could choose Electromagnetic governor. which is stepless speed regulation within a certain range and enlarge the area of craf.
3. The press adopts hexahedral rectangle lengthen gib, which has high guiding precision and steady precision.
Sistema elèctric i enclavament de seguretat:
1.Electrical components are imported or from Sino-foreign joint Venture,in accordance with international standards,reliable safety,long life,good anti-interference ability,a radiation unit is fitted in electrical cabinet.
2. Protective fence and the safety interlock to ensure the operation safety. Have a movable single-hand pedal switch,easy to operate.
3. The machine by the European Union CE certification and ISO quality system certification.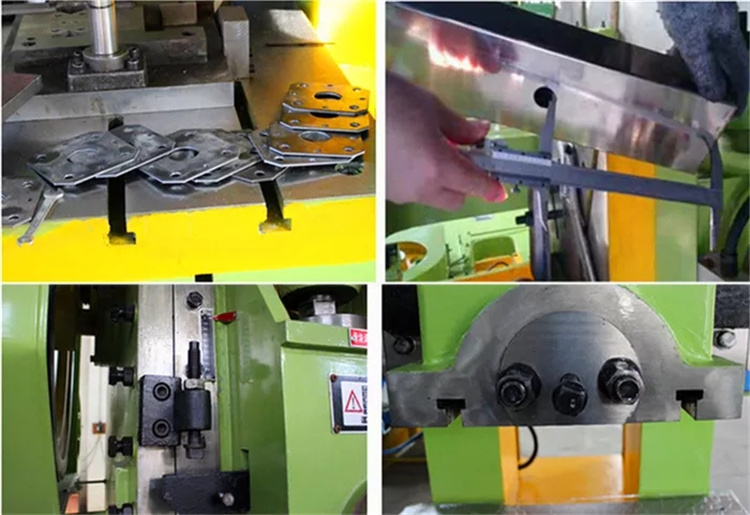 Paràmetre tècnic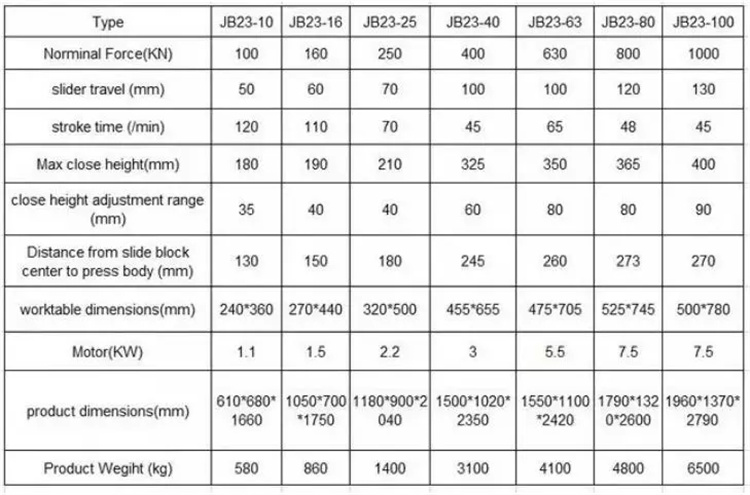 Característica principal
1, With foundry structure for better vibration resistance.
2, Adopt horizontally placed crankshaft, external gear is open and easy for maintenance.
3, The good rigidity of Casting box structure slider
4, Built-in block collapsed overload protection device, the structure is simple, if slider after
overload, fuse collapsed destroyed to protect the machine and mold from damage
5, Four elongated triangular rail, easy for adjustment.
6, Adopts hands and foot switch operation buttons design, it's easy to activate continuous,
single and adjustment practices.
7, Compatible with the corresponding punch automatic feeding system, which having a feeding
error detection, pre-cut and pre-breaking device, low cost and high efficiency.
Detailed image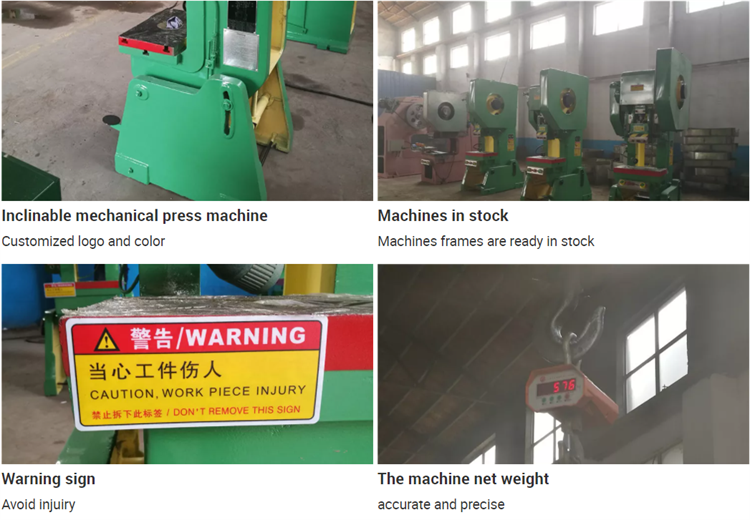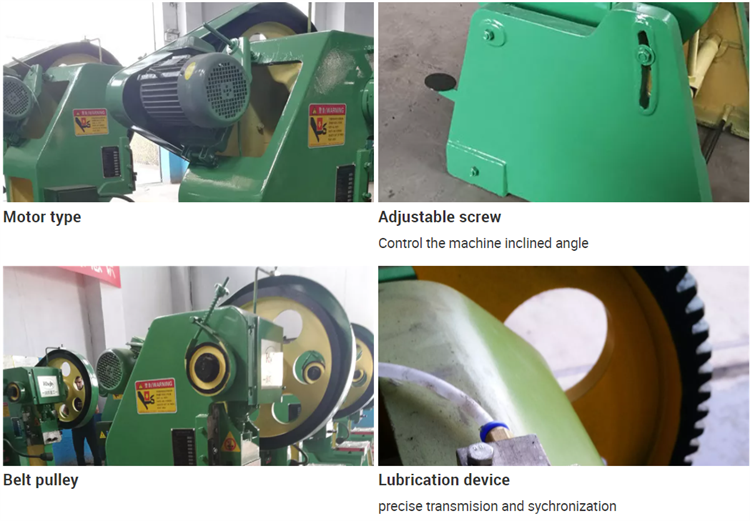 PMF
1. Q: Are you a manufacturer or trading company?
A: We are professional manufacturer of punch press machine, press brake and shearing machine.
2. Q: How about your manufactory in China?
A: RAYMAX located in Ma'anShan City,AnHui province who is the leading area in China and also in the worldwide as the center of the metal plate solution machines,We have worked about 12 years in this area and totally have about 250 staffs.Rich experience in this field with professional technical supporting and oriented service.
3. Q: How to choose the model of punch press machine?
A: Pls inform us following details:- The thickness of your sheet?- The diameter of your products?- The material of your sheet?- Workpiece drawing or samples if possible.
4. Q: How about your machine quality?
A: RAYMAX is a mature brand in China. Through our over ten years research in technology, our design including structure and detailed sercurity and precision has enhanced greatly, and can match all the CE standard or more strict standard. Our machines distribute worldwide to about 50 countries where there are metal plate industry. And where there are our machines, there are good reputation and terminal user satisfaction.