Descripció del producte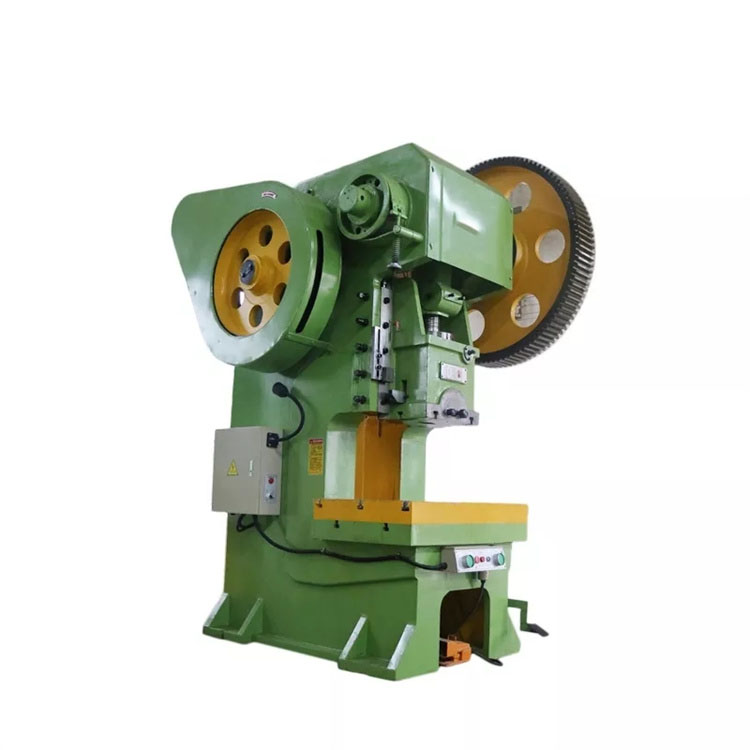 J21 series open press is a sheet metal Universal presses for shearing, punching, blanking, bending and shallow drawing work. Usually used for ( communications, computers, household appliances, furniture, vehicles, (cars, motorcycles, bicycles) metal parts stamping and forming).
Paràmetre tècnic
| | | |
| --- | --- | --- |
| NO | Nom | J21-100T |
| 1 | Nominal force(KN) | 1000 |
| 2 | Nominal force stroke(mm) | 8 |
| 3 | Slider stroke(mm) | 120 |
| 4 | Slider stroke times(time\min) | 45 |
| 5 | Maximum height for die loading | 290 |
| 6 | Adjustment range for die loading height | 80 |
| 7 | Distance between slider center line and the fuselage | 300 |
| 8 | Worktable size | 550*900 |
| 9 | Work table blanking hole size | D200*200*400 |
| 10 | Slider bottom size | 290*350 |
| 11 | Shank hole size | D60*Depth80 |
| 12 | Distància entre columnes (mm) | 380 |
| 13 | Bolster thickness(mm) | 100 |
| 14 | Tilting degree(degree) | / |
| 15 | Motor(kw) | 11 |
Característica principal
1, With foundry structure for better vibration resistance.
2, Adopt horizontally placed crankshaft, external gear is open and easy for maintenance.
3, The good rigidity of Casting box structure slider
4, Built-in block collapsed overload protection device, the structure is simple, if slider after overload, fuse collapsed destroyed to protect the machine and mold from damage
5, Four elongated triangular rail, easy for adjustment.
6, Adopts hands and foot switch operation buttons design, it's easy to activate continuous, single and adjustment practices.
7, Compatible with the corresponding punch automatic feeding system, which having a feeding error detection, pre-cut and pre-breaking device, low cost and high efficiency.
Detalls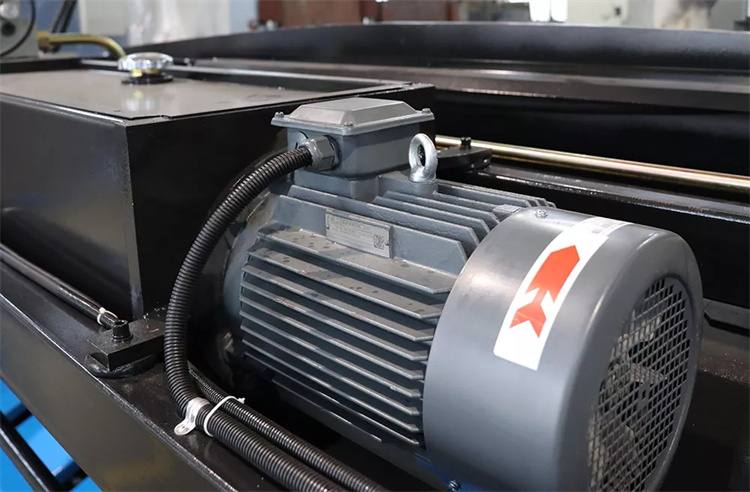 Motor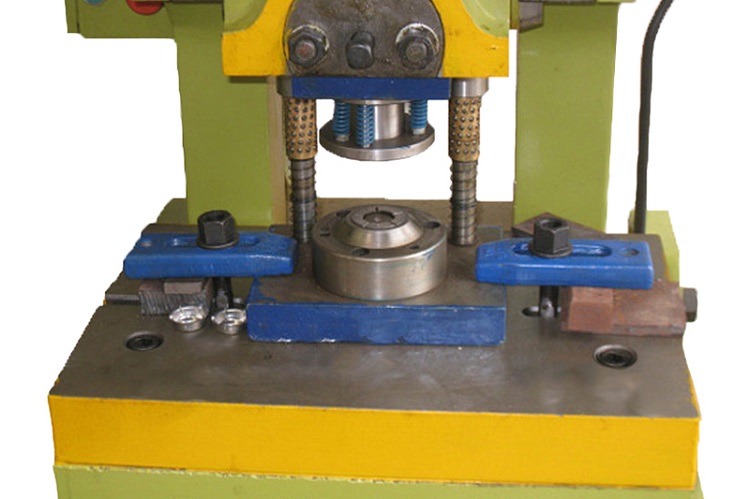 Manual Slide Adjustment
The press is equipped with a simle and reliable manual slide adjuster with 0.1mm increment indicator.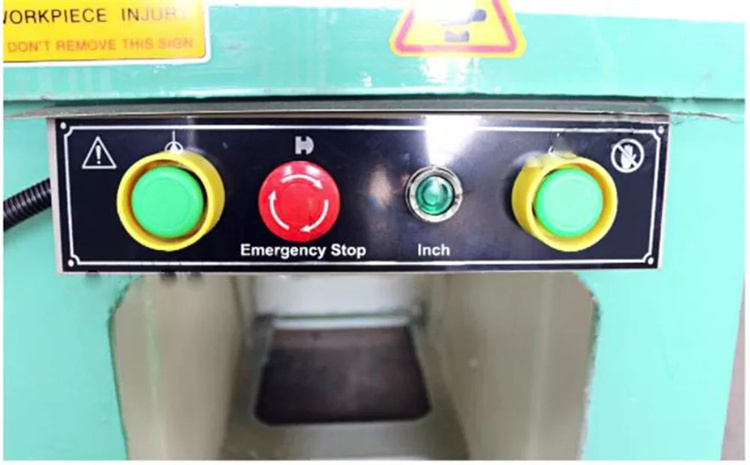 Easy and safty control
The control panel includes double hand buttons and emergency stop button and foot pedal control switch is optional.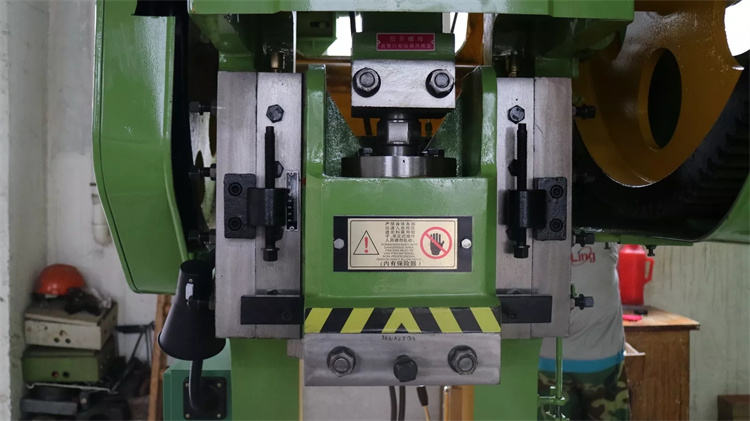 Protegit contra sobrecàrregues mecàniques
A safty block is add inside the slide to protect the die if overload, it is easy to change the safty block by opening window in the side.
Aplicació
Punch widely used in electronics, communications, computers, household appliances, furniture, transportation, (automobile, motorcycle, bicycle) hardware parts stamping and forming. Basically be aimed at plank. Through the mold, we can make blanking, punching, forming, drawing, dressing, fine punching, shaping, riveting and extrusion parts and so on, widely used in various fields. For example, we use switch sockets, cups, cupboards, dishes, computer cases,  there are a lot of accessories can be produced by punching through the mold.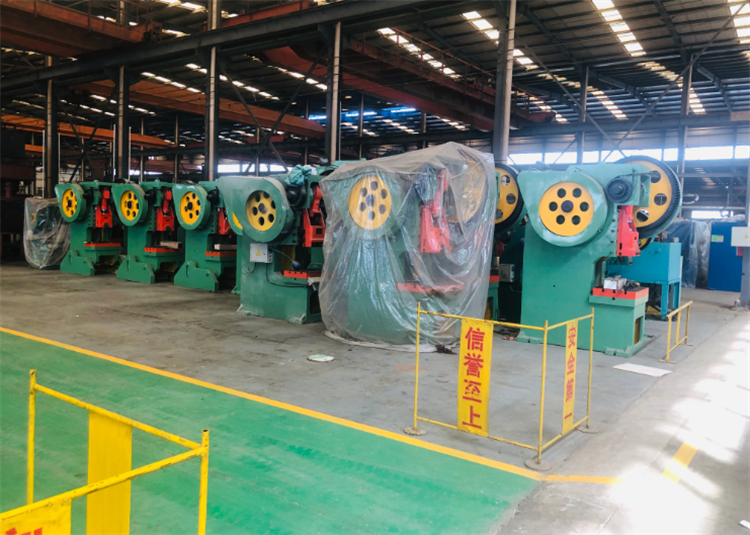 PMF
Q1: How is your quality?
A1: Our product is very durable and sharp. We guarantee the high performance of our products.
Q2: Do you accept customization?
A2: Yes,our products can be customized according to your needs. According to the type of machine and slitting, we have almost all kinds of blades.
Q3: Is there cheap shipping cost to import to our country?
A3: For small order,Express will be the best, And for bulk order, ocean shipping way is best but take longer time. For urgent orders, we suggest via air to airport or by Express send to your door.
Q4: How long is the delivery time?
A4: Generally it is 5-10 days if the goods are in stock, or it is 15-20 days, if the goods are not in stock. It is according to quantity.
Q5: When you can reply to me when I send you an Inquiry?
A5: We promise to reply within 24 hours( including holidays) on receipt of your inquiry.