The new technology high-power handheld fiber laser welding Equipment shows great advantages on stainless steel and aluminum welding comparing to the normal welding methods. It is flexible and convenient to weld by hand, and the welding scope up to 10meter. widely used in the advertising sign making, kitchen products welding, doors windows production welding, etc. And it even makes it possible to use the welding machine in outdoor projects. More and more welder will pick the fiber laser welding machine to replace the normal electric welding and argon arc welding.
1. Equips with 1000w - 3000w fiber laser source, New technology with the high electro-optical conversion efficiency
2. Free Maintenance, no adjustment, low energy consumption, save processing costs
3. Small compact design, built-in water cooling, flexible and convenient hand-held welding, and can realize outdoor welding.
4. Hand-held Wobble Welding Head, equipped with 10 meters long fiber cable,It can weld all kinds of complex workpieces, larger workpieces, and irregularly shaped workpieces at any angle.
5. Long life Span up to 100,000 working hours.
6. It is especially suitable for ultra-thin welding that cannot be welded by argon arc welding and has a good welding effect;
7. Easy to use, after a short training and a few times practice, you can easy to use it to weld the steel.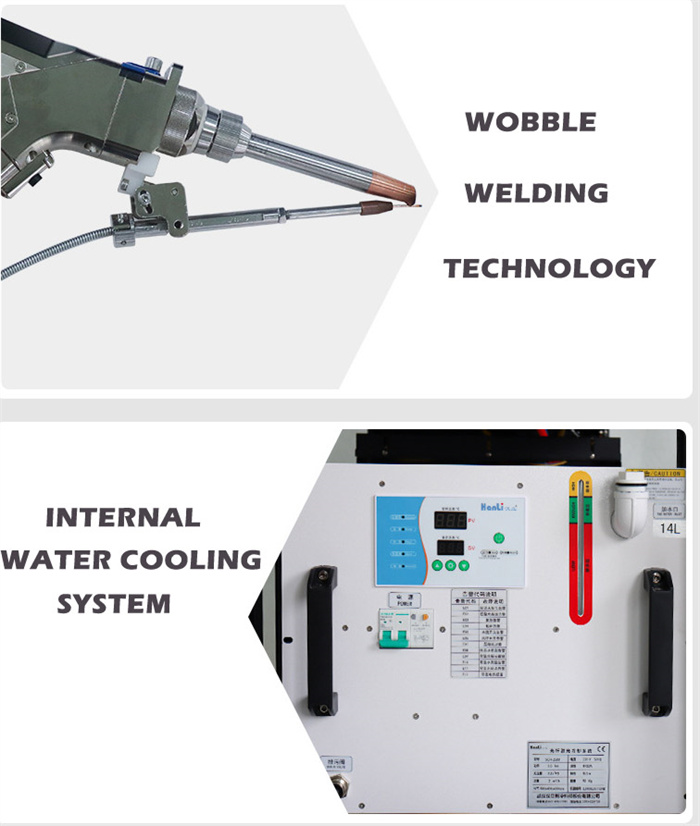 Característiques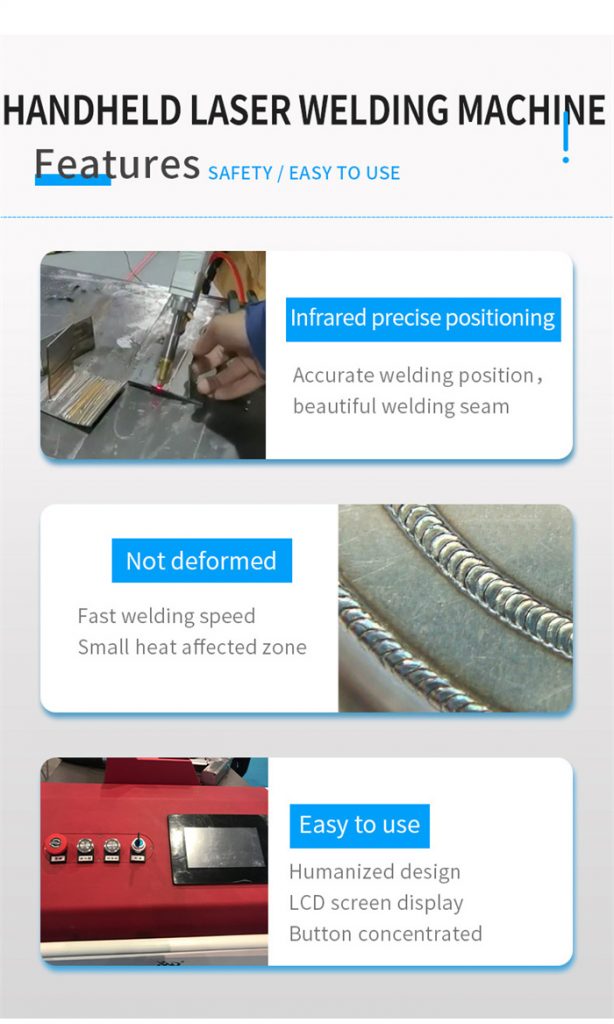 Detalls
Swing welding head
The process that traditional magnetic head cannot complete, the swing welding head only needs to use 70% of the power, which can save the cost of the laser.
In addition, the swing welding method, the width of the solder joint is adjustable, and the depth of fusion is strong, which makes up for the small shortcomings of the laser solder joint.
The tolerance range and weld width of the processed parts are enlarged, and a better weld forming effect is obtained.
Brand laser generator
IPG, JPT, MAX, Raycus laser generator optional.
Laser power: 1000W , 1500W , 2000W
Built in water chiller
Dual temperature and dual control, circulating water circuit, can quickly cool the internal pipeline cavity of the welding head, while cooling the laser.
Intelligent control system
Intelligent control system, touch screen, easy to set parameters. Has a variety of welding swing mode to meet different needs, get better welding effects
Automatic wire feeder
Automatic wire feeder, can set delay feeding, feeding speed, pumpback speed, pumpback time etc
Optical fiber and handheld welding head support
Place the fiber and hand-held welding head to avoid collision damage
Simple operating panel
Display operation interface, simple and eye-catching button, no programming and teaching, simple operation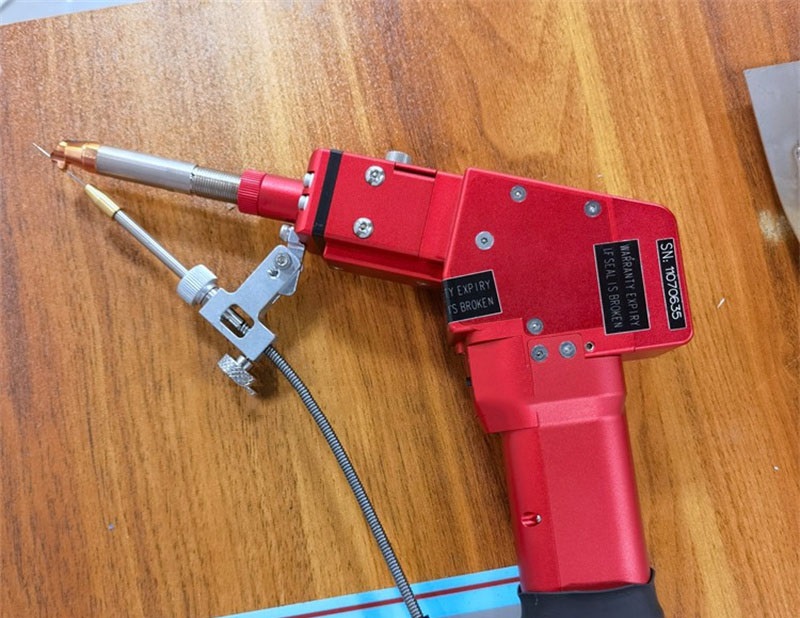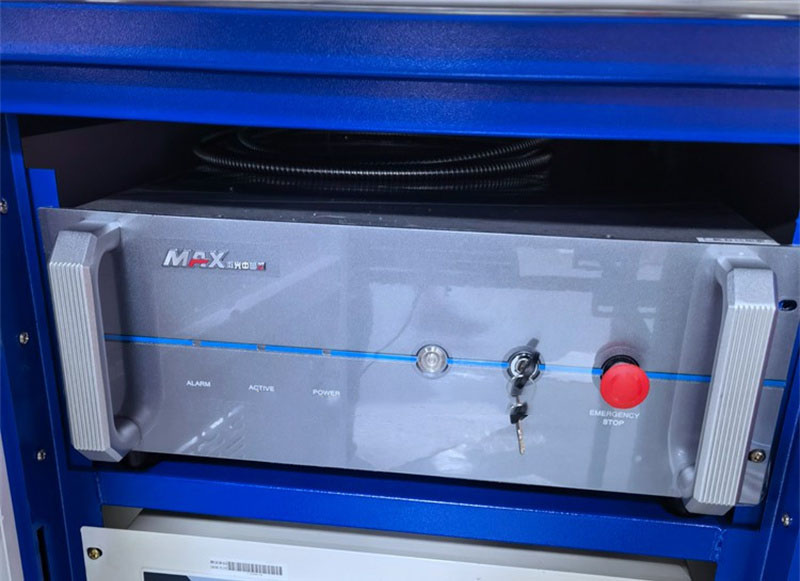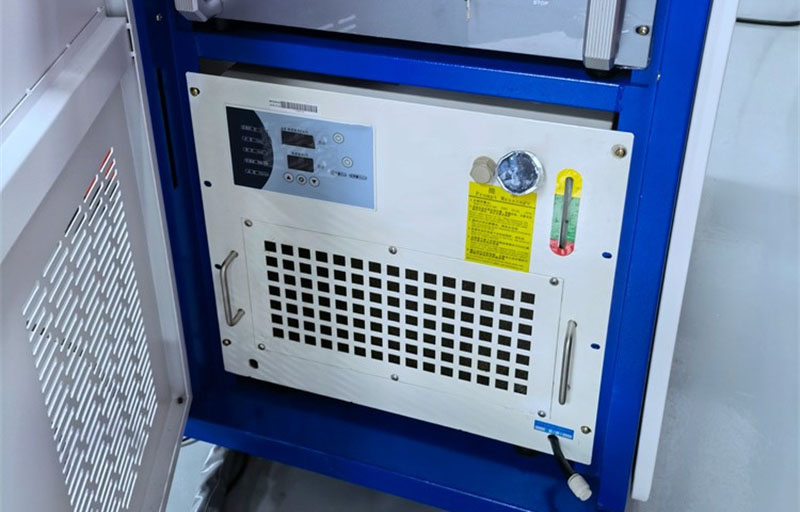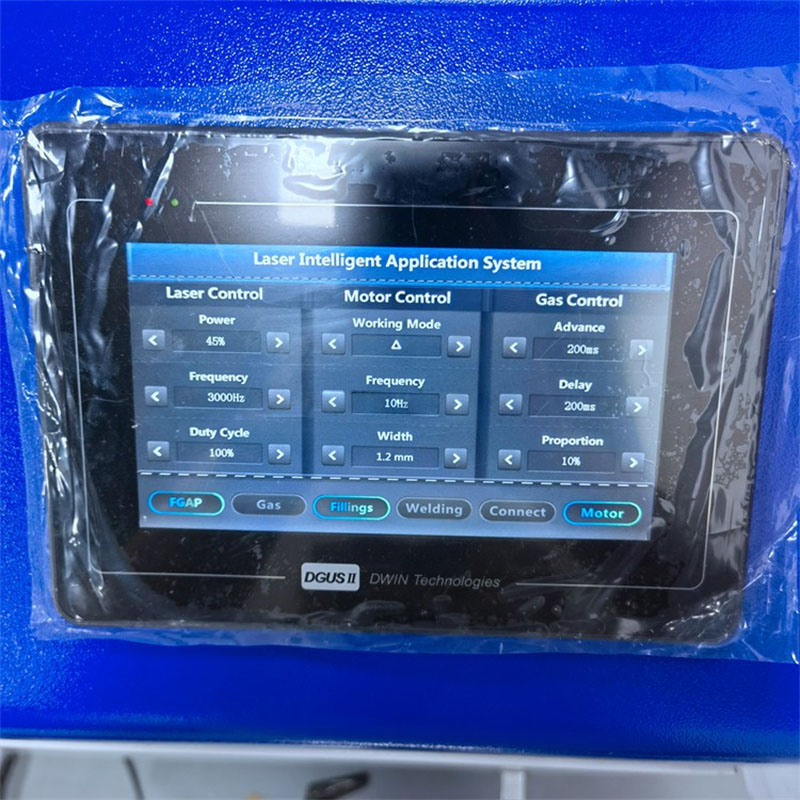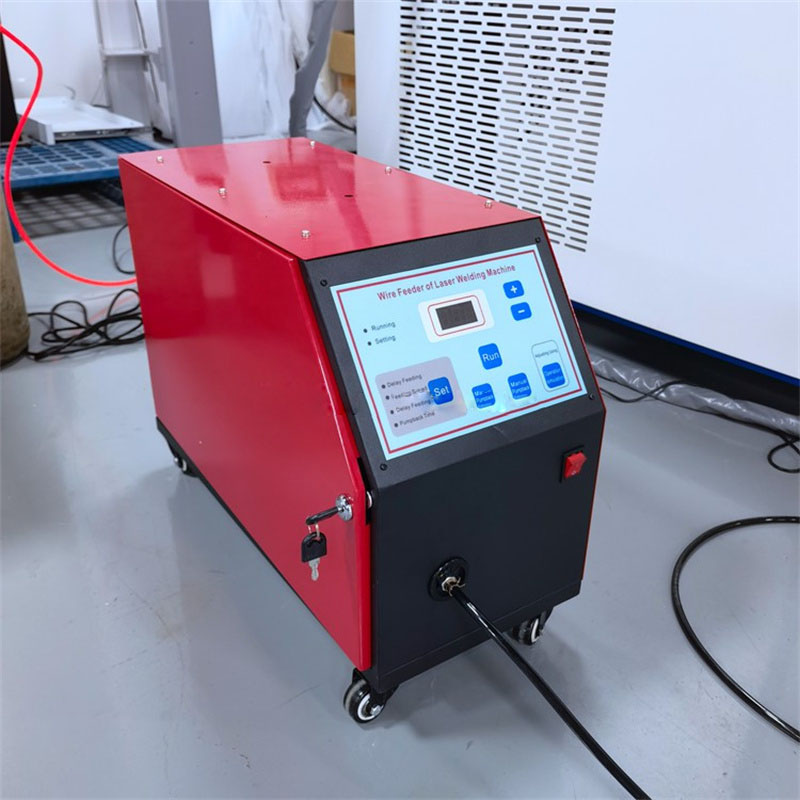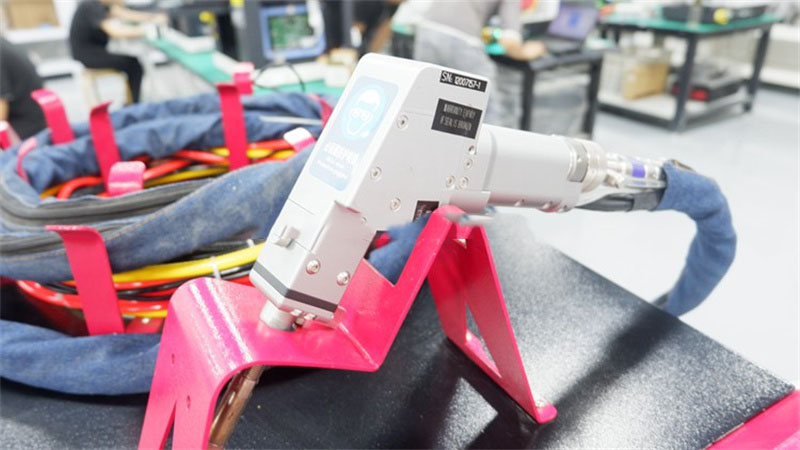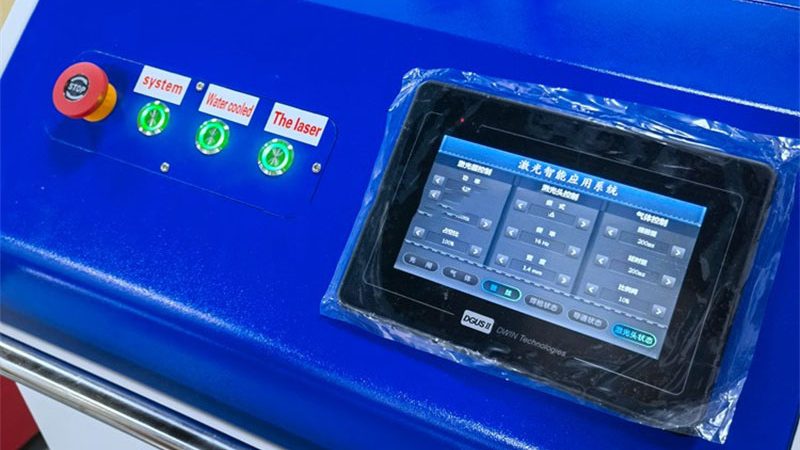 Advantages