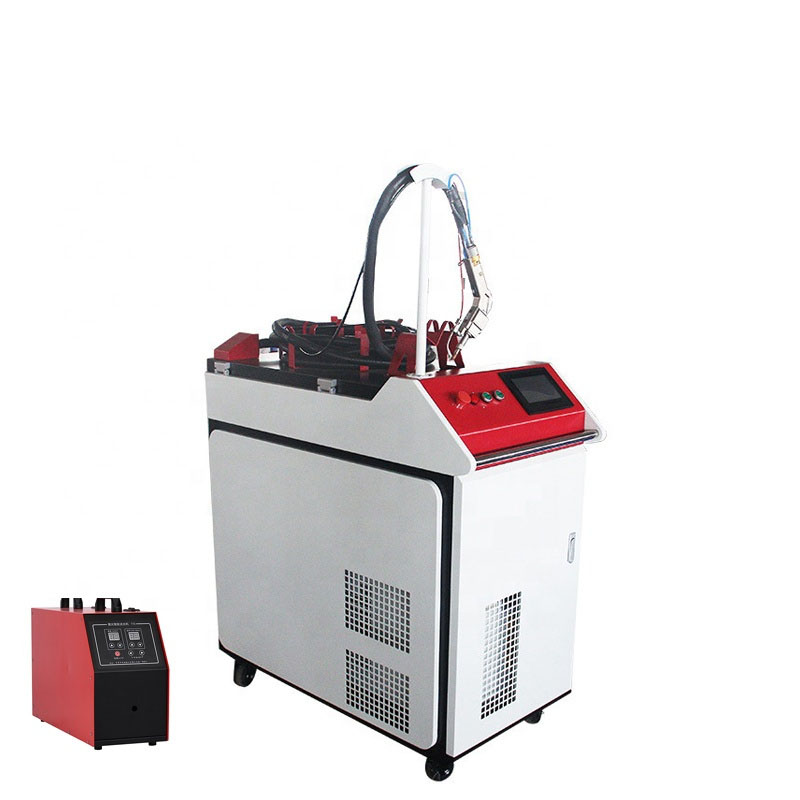 Main Advantages
The Laser welding is to irradiate a high energy density laser beam on two parts of the material, melt the material and then cooling and solidification into one. Compared with traditional welding technology, the Auto wire feeding hand held laser welding has the following advantages:
1. The weld seam is smoothe and beautiful, it doesnot need to be polished or the workboard of the polish is very small.
2. Through control the laser energy, the welding will not defrom or very few deformation.
3. Handheld laser welding machine is easy to handle and needn't to require the professional welders.
4. The wobble welding machine can handle the hard welding material easily, such as aluminum, brass.
5. Long life span up to 100,000 hours and low comsumption.
6. the Auto wire feeding handheld welding machine can weld parts with wider gap.
7. With a 8-15m fiber line, It can weld long-distance and large- area parts.
8. Various welding processes, such as spot welding, seam welding and overlap welding.
9. The welding efficiency is around 5 times of TIG welding.
10. It is welding used in electronics, sheet metal, air condiction industry etc.
Detailed image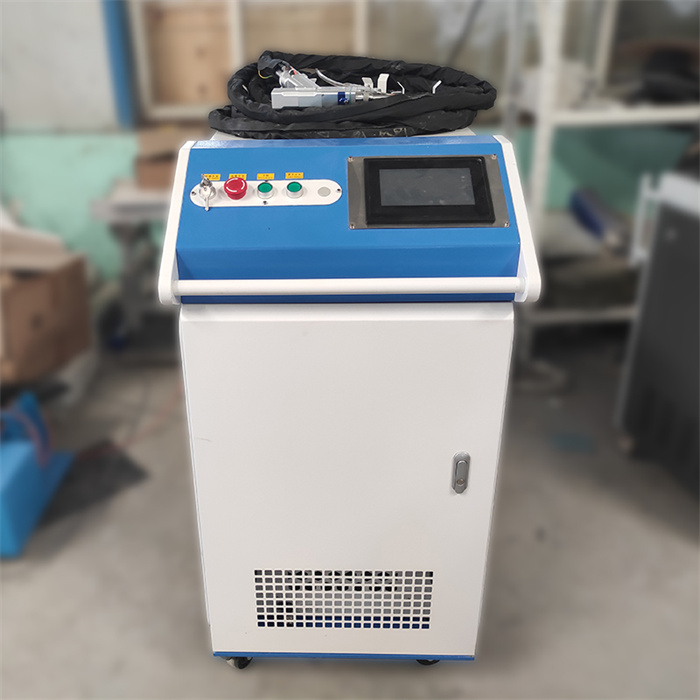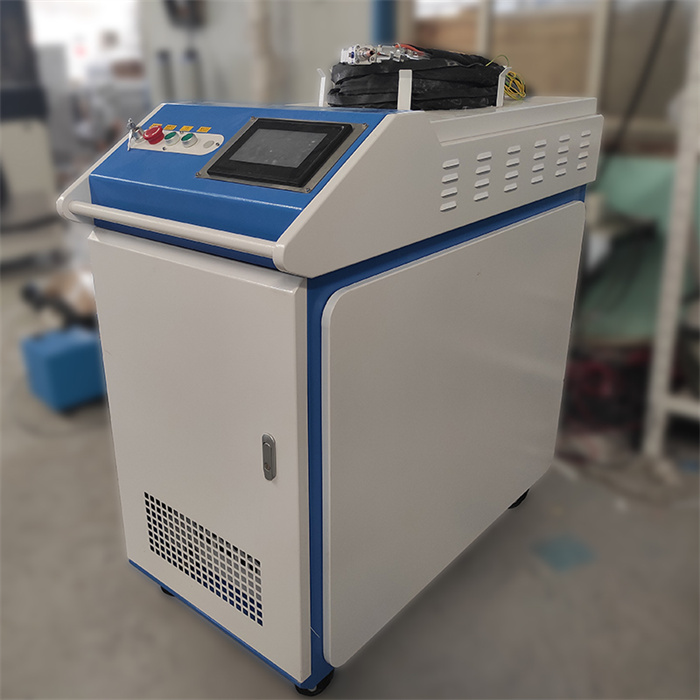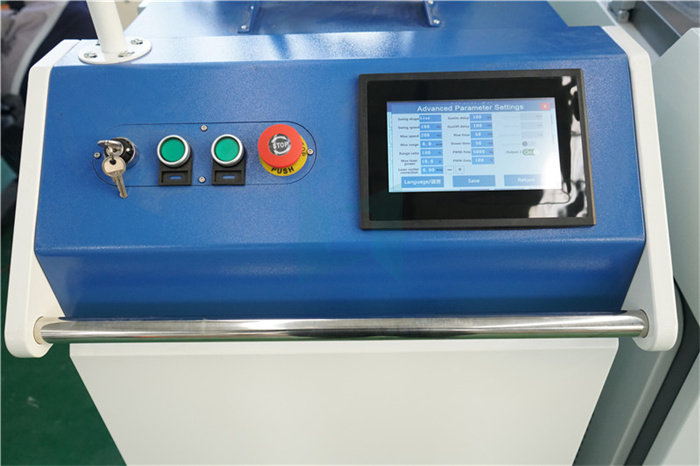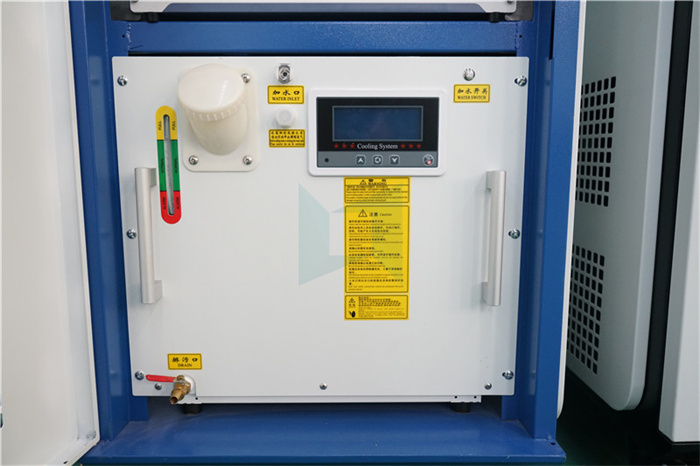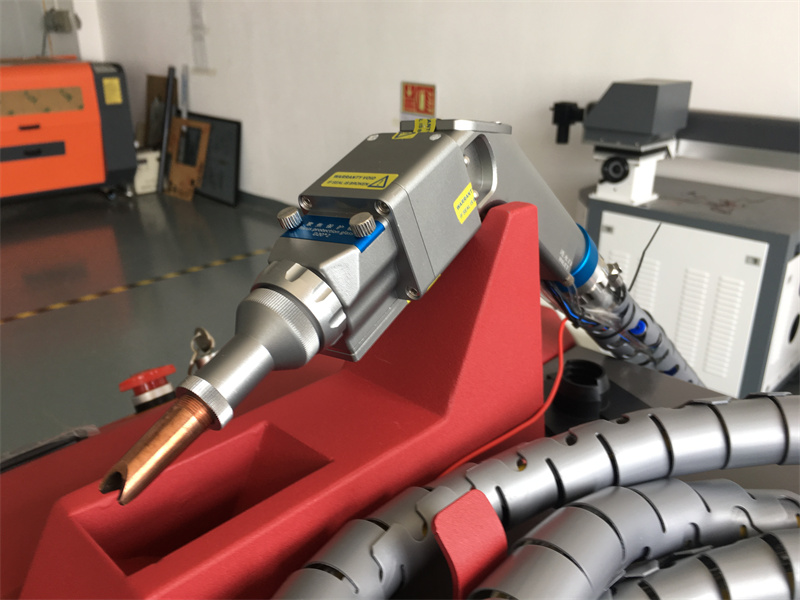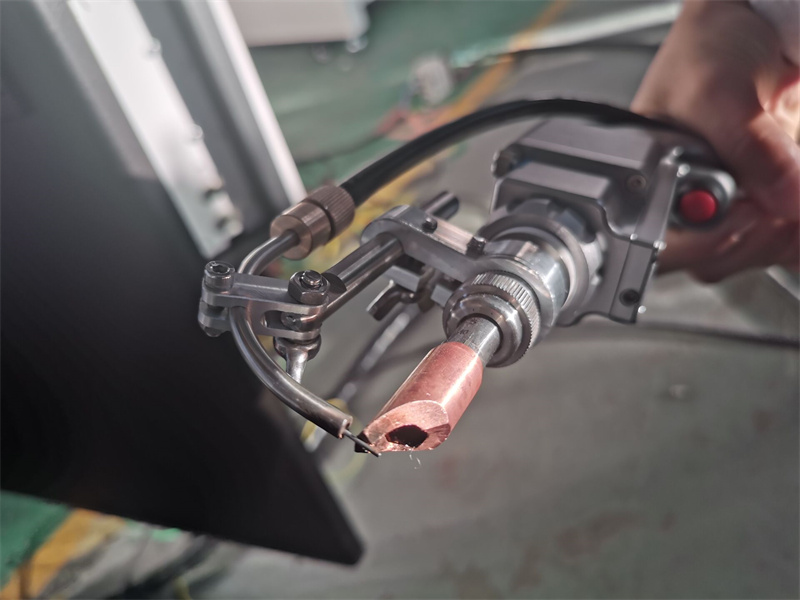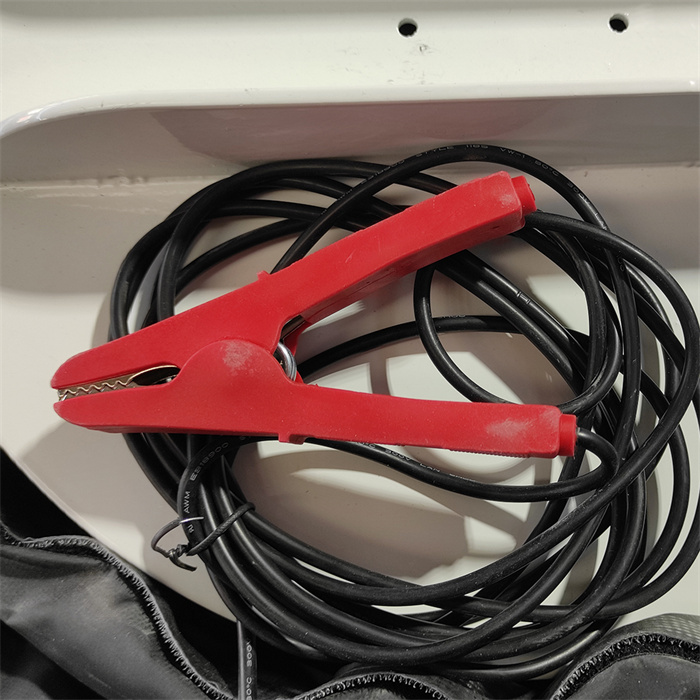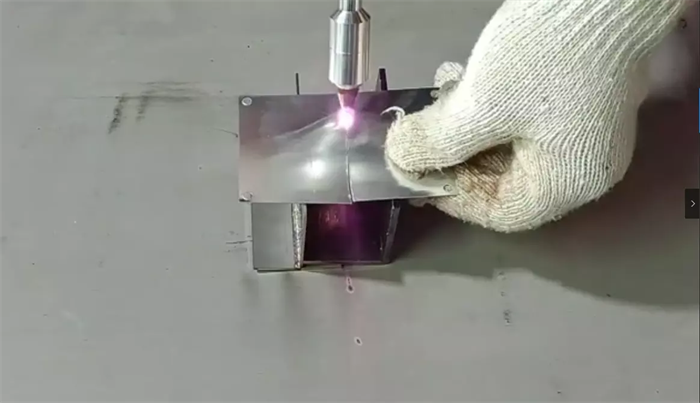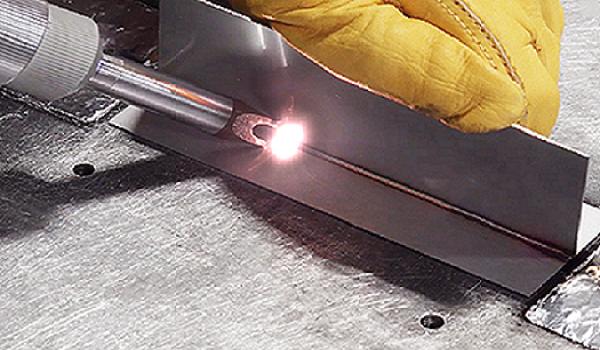 Dades tècniques
Característiques
1.This welding equipment can be used for complex and irregular welding of metal equipment, stainless steel households and other industries. The process of connecting, perfect replacement of traditional argon arc welding, electric welding in the welding of thin metal plates, iron plates, aluminum plates and other metal materials.
2.The internal design is dexterous, and the good interactive control system expands the tolerance range of the machined parts and the width of the weld seam, solves the disadvantage of small spot size and better weld formation.
3.The shape is light, the body engineering design method is adopted,and the grip is comfortable, the hand is easy to control and the operation is simple and easy to use.
4.With multiple safety alarms, it automatically locks light after removing the work piece, which is safe.
5.The weld is beautiful, fast, no consumables, no weld marks, no discoloration, no need for post-grinding.
6.A variety of angle nozzles can be configured to meet the welding needs of different products.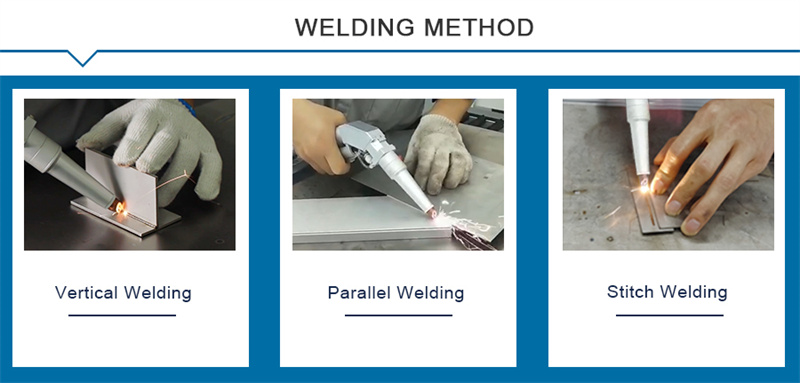 Mostres